A Few of Our New Parenting Books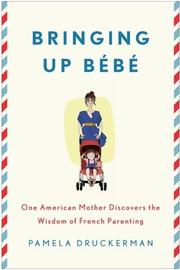 From the publisher: French parenting isn't a known thing, like French fashion or French cheese. Even French parents themselves insist they aren't doing anything special. Yet, the French children Druckerman knows sleep through the night at two or three months old while those of her American friends take a year or more. French kids eat well-rounded meals that are more likely to include braised leeks than chicken nuggets. And while her American friends spend their visits resolving spats between their kids, her French friends sip coffee while the kids play. With a notebook stashed in her diaper bag, Druckerman-a former reporter for The Wall Street Journal -sets out to learn the secrets to raising a society of good little sleepers, gourmet eaters, and reasonably relaxed parents. She discovers that French parents are extremely strict about some things and strikingly permissive about others. And she realizes that to be a different kind of parent, you don't just need a different parenting philosophy. You need a very different view of what a child actually is. While finding her own firm non , Druckerman discovers that children-including her own-are capable of feats she'd never imagined.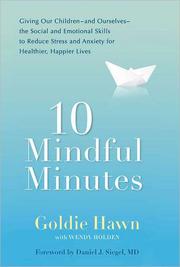 From the publisher: Across the country, the revolutionary MindUP program, which was developed under the auspices of the Hawn Foundation, established by Goldie Hawn, is teaching children vital social and emotional skills. By understanding how their brains work, children discover where their emotions come from and become more self-aware. They learn to appreciate the sensory aspects of their lives and to value the positive effects of mindfulness, compassion, and kindness. This, in turn, empowers them to manage and reduce their own stress-and helps them be happy. Those who have seen the remarkable effects of this program have been eager to learn how to implement it in their own homes and use its practices for themselves, too. Now, for the first time, its secrets are being shared with all parents and children in 10 Mindful Minutes.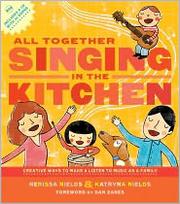 From the publisher: Music is not only fun, but it's also the foolproof way to family harmony and connection-it can soothe a crying baby, engage an active toddler, entertain during long car rides, and help everyone get through daily chores. In All Together Singing in the Kitchen you'll find all the tools you need for family music making-you don't need to know a thing about music to get started.  With over thirty songs (with lyrics, chords, and audio recordings) to get you singing, musical games to get you dancing, and tips on playing instruments to get you grooving, this book will help you make music a larger part of your family's life, from playtime to bedtime. Making music with any group of people is one of the best and surest ways to forge deep emotional connections. Making music with the members of your family practically guarantees a lifetime of distinct, memorable, warm moments of togetherness.